There is something that I truly love about a warm structured jacket with some amazing button details.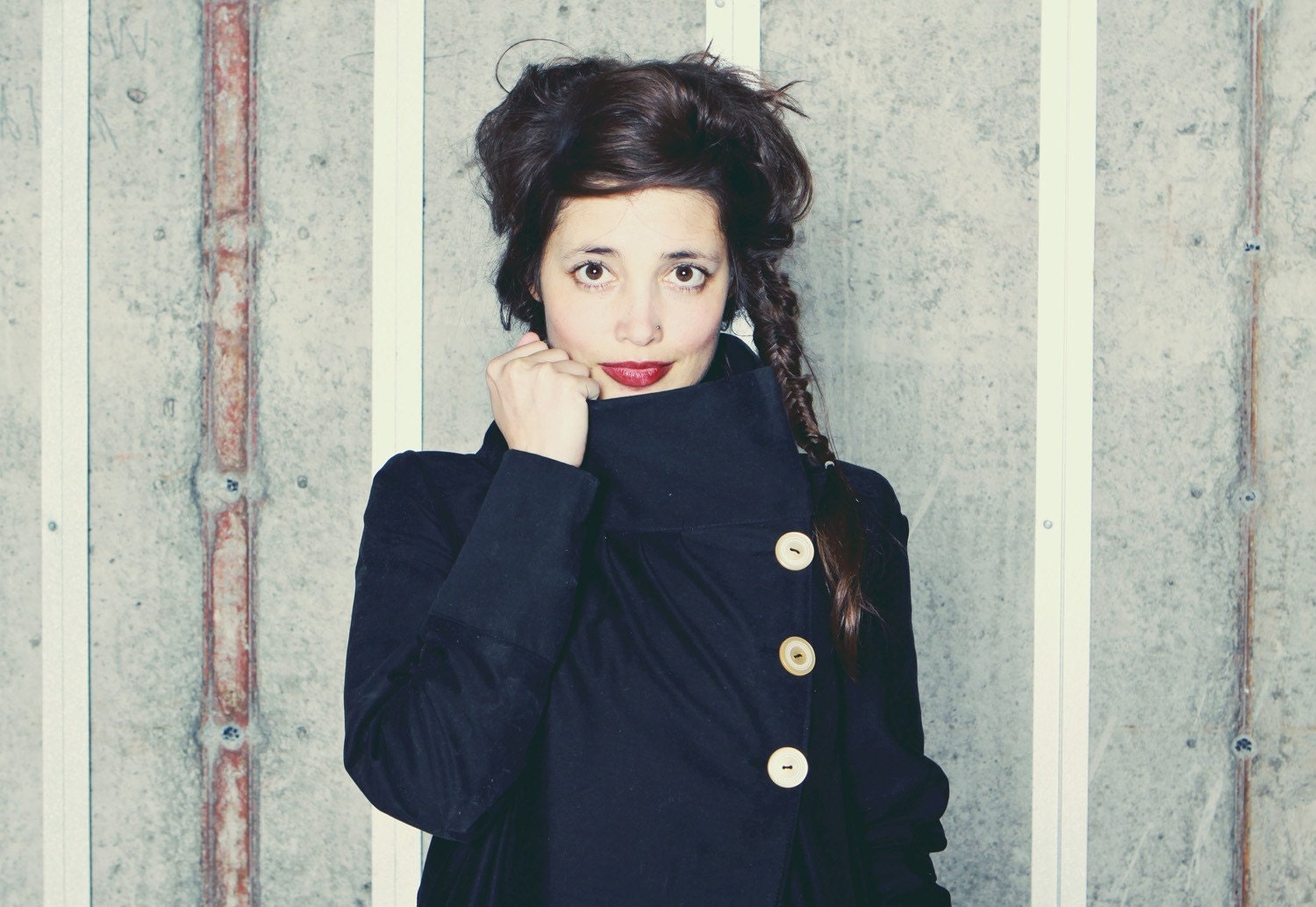 This jacket, from
LittleHouses
on Etsy, is just divine. The neckline can be folded up for a blustery day, or down for a more mild winter day when the sun is shining.
and the buttons! Can we talk about about the buttons for a moment? Buttons are probably my absolute most favourite detail of clothing right now. They're sleek and stylish, but can pack such a punch.
I love that the designer paired them in a set of three - offcentreing their placement on the chest and only in the top left shoulder area. It makes the design so balanced and eyecatching!
What are your favourite jacket details for winter?