So...I've been pretty stressed out lately between running a busy busy shop, opening a new business with
The Cookie Mamas
, being a mama to (right now a sick and boggery) busy toddler, being a daughter, wife, moving to a new house, designing the rooms for the new house...
Yeah...stretched a wee bit thin!
I ordered some
Green Tea & Honeyquat Facial Scrub
(a personal favourite) from Bellaroma about a week and a half ago, and got the package on Monday...with a sample of...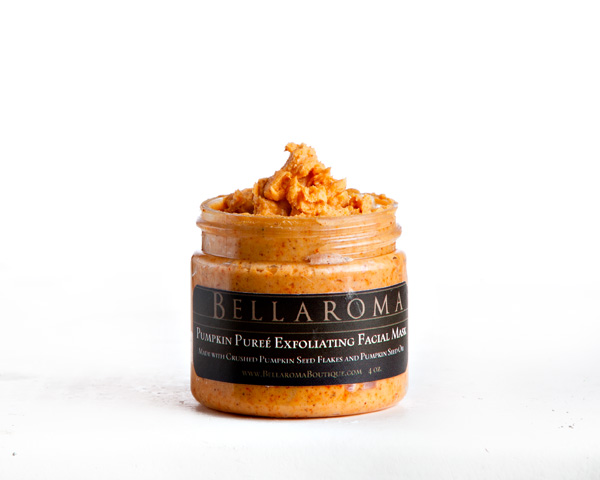 So tonight I drew myself a bubble bath, lit the candles and slathered my face with it.

First and foremost, I'm really not a fan of pumpkin whatsoever. It's gross and slimy and I've never had pumpkin pie...nor do I intend to.

This...oh this...I wish I could put this on a little spoon and carry it around all day, just for the scent. It smells delicious, and goes on so smoothly...so luxuriously...with the candles lit and the deep soaker tub, I definitely felt like I was at the spa!

Then came time to exfoliate it off...it scrubbed off so easily, not like other facial masks that I've used before that you have to use a washcloth to scrub your skin to get it all off. No no...it just...slid right off.

Once my face was dry, I couldn't stop looking in the mirror. My husband had a good laugh when I ran down the hall and said "feel my face!!" My skin have never, ever been softer or smoother!

I cannot thank Diana enough for restoring my ravaged post-partum skin. The hormonal changes have been insanity to say the least, and it is so nice to know that I can get reasonable, good quality and luxurious natural skincare that will restore the natural beauty of my skin!